Welcome to our internet presentation.
Since 1993, we have been providing our customers with interpreting and translating services. We, the interpretation and translation agency Eurasia-Lingua, have been attending to our customers' orders professionally and reliably, in all languages and specialties. Our interpreting and translating services are provided by qualified colleagues who are generally sworn negotiation interpreters and publicly appointed document translators. The translations are certified on request.
Our customers are public prosecutors, courts, companies, clinics, insurances, public authorities and private individuals. The translations can be with or without certification.

At the courts, clinics, public authorities, companies and business conferences etc., our generally sworn interpreters ensure the linguistic understanding of the parties and participants involved.
Our fee is based on §§ 8-14 JVEG (German Law on Remuneration of Witnesses and Experts). A price surcharge may be imposed for especially urgent translations. An agreement on hourly rates and/or line prices below the legally stipulated remuneration can be made if our interpreters and/or translators are frequently consulted.


Eurasia-Lingua


Interpretation and Translation Agency
Owner and Managing Director:
Halit Cinar, University Diploma in Economics

Generally sworn negotiation interpreter and publicly appointed document translator for Turkish and Kurdish (Zaza)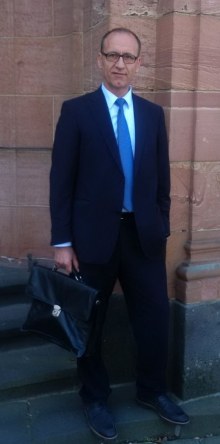 Office Mannheim
R 3, 2A
68161 Mannheim

Phone: +49 (0)621 156 43 41
Fax: +49 (0)621 156 43 38
Mobile: +49 (0)171 286 89 48
E-mail (1): This email address is being protected from spambots. You need JavaScript enabled to view it.
E-mail (2): This email address is being protected from spambots. You need JavaScript enabled to view it.

Opening hours:
Monday - Friday 08:30 - 18:00
or by appointment